We all agree that Whidbey Island is an amazing place to live and work. We also agree that it can get pretty cold and grey in the winter! Sometimes you just want to be someplace warm. Whether you're "flying south" for the winter, closing up your summer residence, or just planning to be away for a sun break, you'll want to keep your home safe while you're gone. Here are some helpful tips to keep your roost safe and secure while you're away.
Home Security Network
Home security is an absolute must if you're going to be away from home for an extended period of time. The right security system can do more than alert you to attempted intrusions—it can also allow you to remotely check in on your house from anywhere. You'll be able to enjoy traveling even more if you don't have to worry about what's happening on the home front. For a little investment, you get a lot of peace of mind!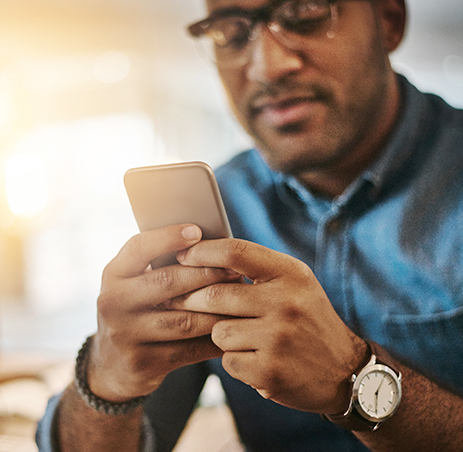 With Select Security by Whidbey Telecom, your system is monitored 24/7 by local, friendly professionals. In addition to monitoring for intruders, we can also monitor your sump pump, carbon dioxide levels, and temperature levels within your home.
Since we're local, we're familiar with law enforcement and first responders in your area. You, and the authorities, will be notified immediately in the event of an emergency.
Check-in on your home remotely whenever you like via the Alarm.com app. Or reach out to us with any concerns.
Light and thermostat controls are at your fingertips. You can program them before you go, or even while you're away.
We can troubleshoot equipment and make updates from the support center without having to be on-site, so service doesn't interfere with your travel plans.
Make sure your alarm is set every time you leave the house. Inform us if you're going to be gone for a long stretch of time. Remember, we're your neighbors, and it always helps to have a friend watching out for you.
Winterproof Your Home
Contrary to the popular phrase, it's not a good idea to leave the home fires burning. Unplug everything. Shut off the water. Turn down the thermostat. There's no sense in keeping your home comfy just for the house plants.
Set your thermostat to 50-55 degrees. Don't turn it off entirely—you don't want freezing temperatures to cause damage, which is a big concern here in the PNW.
If you're going to be gone for an extended length of time, Island County recommends shutting off the water to your house and draining your pipes. Be sure to turn off your water heater first. Also, disconnect and drain hoses from outside faucets. Never leave a garden hose attached to the faucet in freezing weather.
Consider investing in a home security system that can help monitor your home environment, like moisture and heat temperatures, sump pumps, and carbon dioxide levels.
Play It Safe
Do you normally have gardeners keeping up with your lawn? Monthly visits from the bug guy? Don't cancel them. Rather, keep your routines as regular as possible. It helps maintain the illusion that you're home. Not to mention it keeps your house neat and pristine for your return.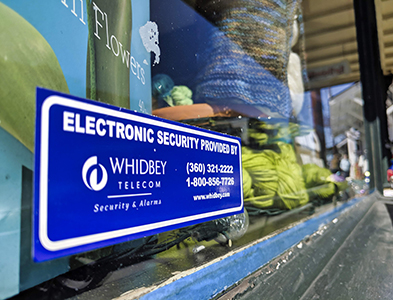 Leave a few lights on, or better yet, set them on a timer. You can also control them remotely with a smart home device or security system. Install motion detector lights to illuminate any intruders.
Place a hold on your mail and newspapers. Fully stuffed mailboxes and soggy newspapers piled in the driveway are dead giveaways that you aren't home.
Advertising your security is often enough to deter vandals and thieves from entering your home. Post your home security signs and decals prominently in access points, like your front door and windows, as well as side doors of your garage.
Leave a spare key with friends or neighbors. They can help ensure that no mail deliveries slip through. Never leave a key "hidden" by your door or front yard.
Call 360-321-2222 or visit our Customer Experience Center in Freeland to learn about Security & Alarms through Whidbey Telecom.
This content is provided for information purposes only. All information included herein is subject to change without notice. Whidbey Telecom is not responsible for any direct or indirect damages, arising from or related to use or reliance of the above content.